Ready to get unstuck?
Stay connected & more productive With a Coworking Membership
Coworking Can Change Your
Work

Life
You may be a solopreneur, building a life (and business) on your terms. Or maybe you're a remote worker, blessed with geo-independence but feeling isolated from your team.
Whatever your circumstance, coworking helps remote workers stay connected, focused, and more productive — and get back to what matters most.
Community
Connect with others who are on this journey with you. Celebrate wins, get peer support, and network in a more authentic way.
Productivity
Whether in person or online, coworking sessions help create structure and provide motivation to keep our work on track.
Resources
Digital resources, event replays, and even mini-courses — our member resource library includes tools to help your business grow!
Some benefits are obvious

some are less tangible
Motivation
Outer accountability to show up for coworking sessions helps get more work done.
Productivity
Coworking sessions are designed with structure that keeps you focused and more productive.
Support
When you feel stuck, our community is here to help you back up. We've all been there.
Inspiration
You never know what flashes of inspiration you'll find connecting with other members!
Clarity
Finding connection and support leaves space to get clear about your work and dreams.
Work/Life Balance
Getting more done in less time creates space for everything else.
Friendships
Friendships are hard as an adult, but consistent community helps forge deeper connections.
Referrals
Trust built over time often results in shared business, collaboration, and referrals!
Are you ready to get connected?
Let's make sure it's right for you.
Because we're not here to just take your money — we want to make sure YOU benefit first.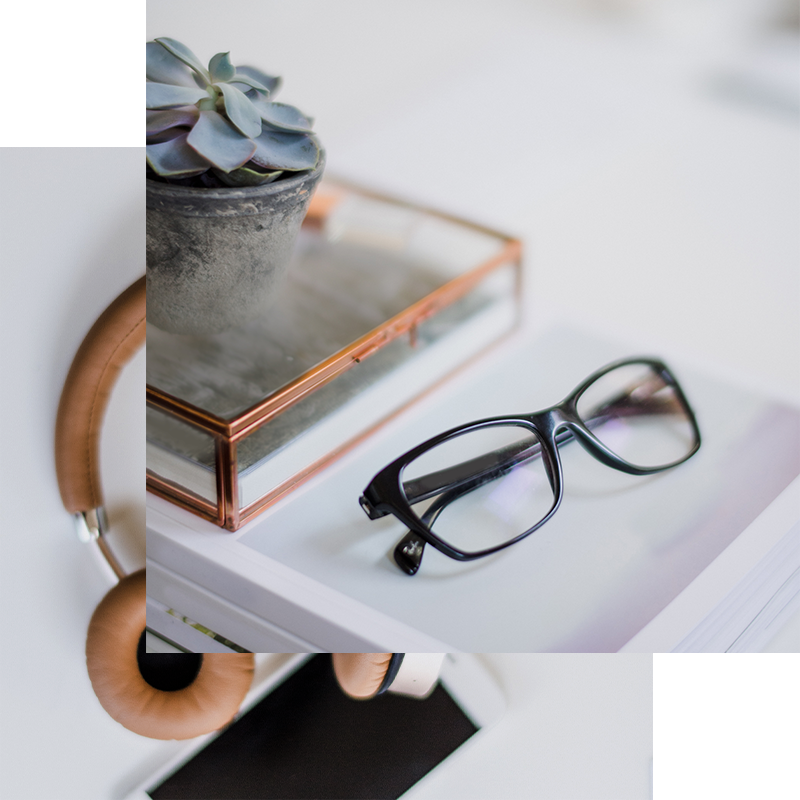 Long story short: you're working from home, and you're worn out. You feel isolated, distracted, unmotivated to get work done, or even stuck in your business.
You chose to work on your own because you want a life built on YOUR terms — setting your own hours and living where you want (not when or where a boss tells you). But it isn't always so perfect.
Right now you might be feeling…
ISOLATED — whether you're tired of talking to your cat; looking for grown-up conversation (after your kids' 10th "why" in 20 minutes); or exhausted explaining to family that you do, in fact, have a job (even if it doesn't look like theirs) … you need other people who "get it."
STUCK IN YOUR BUSINESS — especially as a solopreneur or founder. Let's be honest, building a business and working for yourself isn't always the world's greatest thing.
DISTRACTED AT HOME and struggling to find motivation (and focus) to get it all done.
But imagine a world where you can…
CONNECT with others who are in this with you. Have some grown-up conversations, get inspiration from others, and build a network of familiar faces that you know have your back.
FIND SUPPORT from folks who are on the same journey — people who understand the entrepreneur's life; peers to bounce ideas off of; friends who keep you accountable and motivated to get things done.
ACCESS TOOLS AND RESOURCES to beat the challenges of building a business. In addition to support from other members, our ever-growing Resource Library includes a suite of digital tools, templates, and other resources.
GET A CHANGE OF SCENERY and stop staring at the same four walls. Our brains need novelty! Seeing friendly faces and getting out of your own space (virtually or in-person) helps reset and refocus your mind.
The Path to Success is Easier Than You Think
With the right tools and community support, you can find focus during work time, clarity in your business, and achieve that work/life balance you've been reaching for.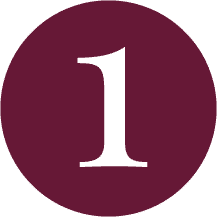 Connect
Humans are social creatures and connection is foundational to our basic needs. We can't get much done if we're feeling disconnected.
Our community serves this need first — allowing space for creativity and other big ideas to follow.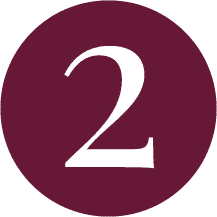 Get Support
A lot of our members felt not only disconnected before joining, but also pretty lost. One benefit that consistently surprises newcomers is the support from just being together with others who understand the ups and downs of their journey.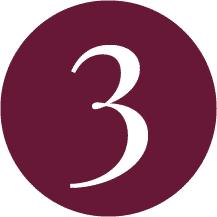 Find Clarity
Once you're connected and have support, your mind has space to find clarity in your work. Whether that's the current project at hand or big dreams for the future, clarity is where growth really begins.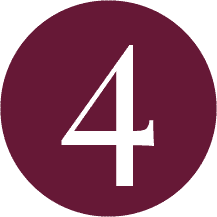 Reach Full Boss Mode
With the connection and support you need and a clear vision of your next steps, you can uncover your greatest potential. Discover better work/life balance. Grow your business. Achieve your wildest dreams.
We're excited to be with you along the way.
Our community helps you feel connected, supported, and clear in your business.
What's Included
You've seen the benefits. Now see the tools.
Coworking Sessions
Virtual coworking sessions provide structure and accountability for members to show up and get the work done. What is virtual coworking?
Community Chats
Regular member chats help build trusted relationships outside of structured work hours. In these chats we:
✔︎ celebrate wins
✔︎ workshop struggles
✔︎ even do a little networking
Private Slack Community
A private Slack community lets us connect directly at any time. Members often use this channel to deepen relationships, collaborate, or pass business referrals!
Special Events + Replays
Monthly Lunch & Learns are free to the public, but members get exclusive access to replays. Plus, we do enjoy members-only events from time to time.
Resource Library
Productivity tools in our exclusive digital library help members stay on track. This library is continually growing and includes:
✔︎ tip sheets for a better work day 
✔︎ tools & templates to stay on track
✔︎ mini courses to grow your business

Lock in Your Rate!
As we add more value and resources, membership prices will increase over time. Joining early lets you lock in rates that won't be available down the line!
This all sounds good


But you might be Thinking…
…I'm just all Zoomed out.
We get it … you just can't do another Zoom meeting. But coworking sessions are different. You don't have to be *on* while working (we don't even mind if you show up in your PJs).
Just add it to your calendar, catch up with a few friends, and then get to work.
…not another online community!
You're right — there are SO many digital communities now. Especially in these times of COVID, so many businesses have moved online and they're competing for your attention.
But we're dedicated to providing structure that helps you get more done and make connections that build trust and actually help your business.
This isn't just another networking group. It's a real network of support.
…is there value for the price?
Let me ask you this — if you got just one hour of work done in a coworking session that you wouldn't have otherwise, how much money would you make? My guess is it's at least close to, if not more than, the monthly fee.
And that's before considering the less tangible benefits for both your mental and business health from the community and digital resources.
Our Community Says It Best
Coworking has been a gift as I've grown my business; beyond the physical space provided, the community created among other small business owners — and inspiring human beings — has been exactly what I've needed through various stages of business.
Coworking with Jill and other like-minded individuals has been an amazing way to swap ideas, knowledge share, and cheer each other on. Freelance, contract work, and small business ownership can be lonesome at times, but Jill has created a non-judgemental community full of warm and accepting people.
Annette, Personal Organizer
Running a solo business can be isolating, and it's easy to slip behind. The online coworking space that Aville Cowork provides has created time to knock items off my to do list, connect with other entrepreneurs, and give workdays more structure. When I'm stuck or need to brainstorm, I've got the support of a group behind me.
Kelli Manzano, Mental Health Practitioner
Aville Cowork has been wonderful for me to connect with other small business owners! I love the opportunities it's given me to learn from, present to, and mastermind with other professionals. As a solopreneur with a referral based business, I'm so grateful for a space like this!
Working for yourself can feel lonely at the best of times, but this past year has been especially rough. That's why I was so grateful when Aville Cowork launched their virtual sessions! Connecting with Jill and other business owners throughout the week has been the boost I needed to prioritize productivity and growth.
Finally, the coworking community Andersonville has been waiting for! I've already met many kindred spirits through this community — attending Aville Cowork events has been a key part of building and maintaining my social connections!
Aaron Wolfson, Remote Software Developer
I am excited for the development of Aville Cowork to bring together folks in and around Andersonville to co-exist, exchange ideas, and network, strengthening the small business development here on the North Side of Chicago.
David Oakes, Andersonville Chamber of Commerce
Hey there, I'm Jill!
I'm the face behind the Collective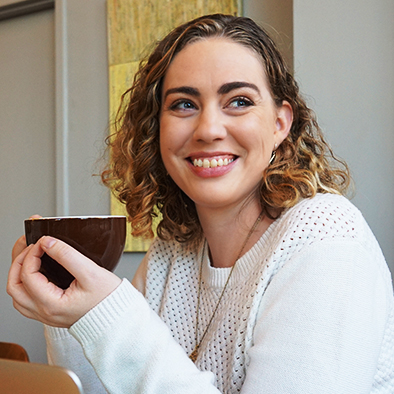 I know it helps knowing the voice behind the curtain belongs to a real person, so I want to share a little more about me.
I have been working for myself for over a decade, and have been an avid user of coworking spaces across the US. In work, I am a:
✔︎
branding designer
✔︎
copy writer
✔︎
web developer
✔︎
marketing strategist
✔︎
business & marketing coach
Above all, I love helping businesses grow — to clarify their voice, polish their online presence, and get in front of the right people.
Because I've been working for myself for (nearly) my entire career, I personally understand the work-from-home struggle. I discovered coworking around 2014, and my life was never the same. But when I moved to Andersonville in 2018, I was frustrated with how few spaces are available on the north side of Chicago.
So I decided to do something about it.
As a marketing specialist and coach now building my second business, I love supporting others on this journey. Not only do we have a powerful community of other entrepreneurs, but I bring my own expertise and insights to our sessions (and resources), as well.
Personally and professionally, I believe in authenticity and showing up as our whole selves every day. I believe that is what will make the world a better place, and this community is one place to start.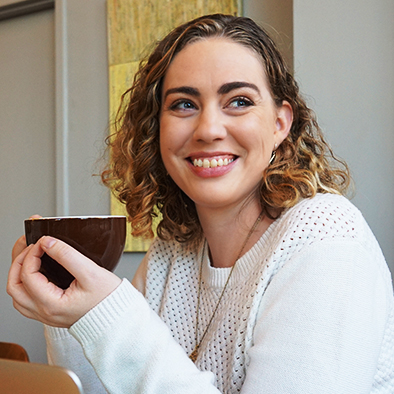 Still not sure if it's for you?

Don't worry — We'll never lock you in
All memberships are billed month-to-month with no long-term contract, and you can cancel at any time. We hope you'll find value and stay, but we won't twist your arm if you don't.
if you're ready to make changes in your work and life…
We're excited to meet you!
Dive on in, join a community chat, and let's get. work. done.